黒沢健一アーカイブス4
98年のロンドンレコーディング以来プライベートでも親しくしていたJonathan J key氏よりメールを頂きました。
「What is this song?」のトレーラー写真に登場するこの方です。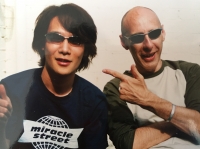 クロサワとプライベートで
Paul McCartneyロンドン公演を観に行った時のエピソードを紹介して下さいました。
Only one "White Album"in the world
Coincidentally, I was thinking of Kenichi yesterday... recalling the Paul McCartney concert and when I spotted Peter Blake in the street and Kenichi got him to sign The Beatles White Album CD he had just bought.
We joked that it was the 'wrong album' (Peter Blake designed Sgt. Pepper's) but it was still a magical moment.
Kenichi said
This is "only one White Album"in the world !!!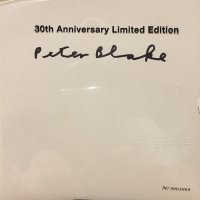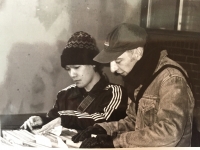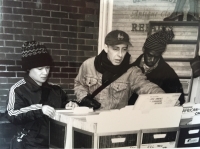 "HEAR ME NOW "
3track is fine !!
And
16track is... requiem for him.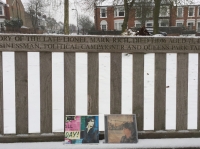 Jonathan J key
| - | 2018.05.09 Wednesday |